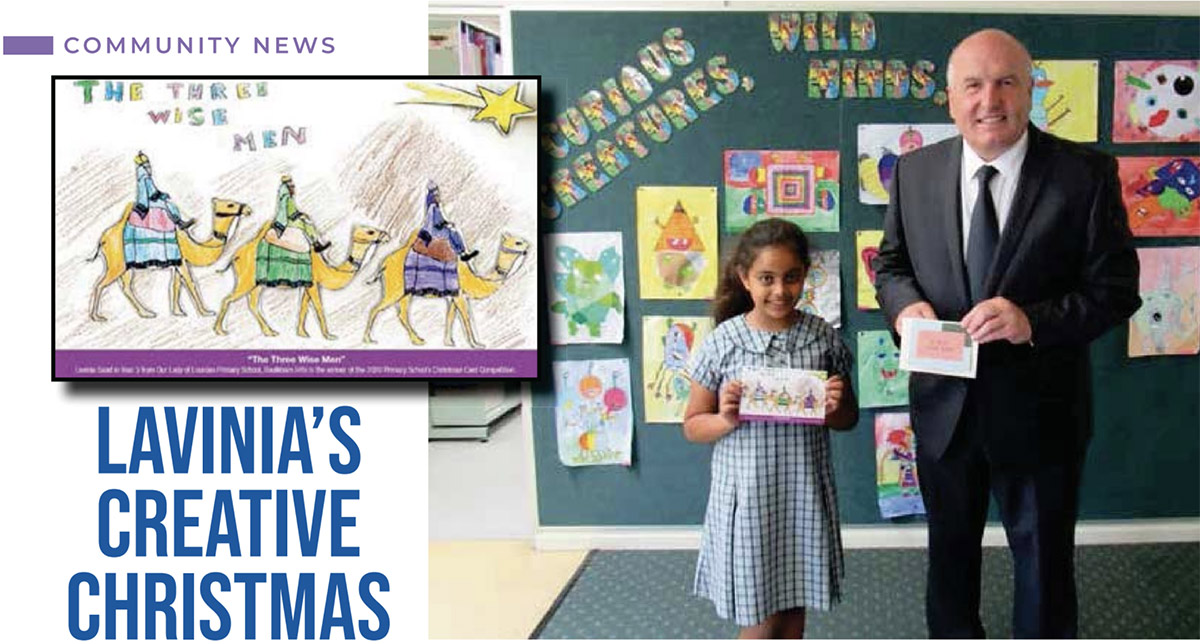 Year 3 student Lavinia Saad from Our Lady of Lourdes Primary School at Baulkham Hills has found her Three Wise Men design transformed into a Parliamentary Christmas Card.
Students from 15 local primary schools took part in 2020 Christmas Card competition run by Baulkham Hills MP David Elliott and judged by his wife Nicole.
This year's theme was the Three Wise Men. As well as having her colourful design printed as her local MP's Christmas Card, Lavinia also won a $100 Castle Towers gift voucher.
Hundreds of students enter the annual competition which has been running since 2011.
Mr Elliott said: "Nicole was amazed by the level of dedication our youngest and brightest invest into their unique designs.
"We are blessed to have an abundance of artistic creativity and imagination on display across The Hills, and Lavinia's entry shows that the spirit of Christmas has well and truly arrived."
---
Learn more about Our Lady of Lourdes Primary School at Baulkham Hills